At megalithic sites in Bulgaria we see the influence of
the planets
.
In line with esoteric teachings we see on the ground in the megaliths and pyramids the story of the world as it has been known for millennia.

In esoteric teachings the planets are the spheres that have contributed to the creation of Earth and Man. They include the Sun and the Moon.
Sun
The Sun is omnipresent at Bulgarian megalithic sites. The stones are turned South towards the Sun and inclined at around 20 degrees away from it.
Moon
The Moon is found in its correlated number 3 and the triangular shape of many megaliths large and small. We also see many megaliths lined up by 3.
Earth
Earth is where the pyramids and megaliths are built, It is also the planet where Man was created as a result of the interaction of the planets. Earth is also found in the rhombus that we see at several sites. Earth is in the granite matter that has been modelled into shape by the pyramid builders. Earth is in the quartz that maintains the link with the planets.
Venus
Venus and its associated number 5 might be found in the levels of the pyramids and megalithic formations such as the Standing Stones and Tetrahedron of Rozovets.
More research on the ground and analysis are necessary to find links between the pyramids of Bulgaria and the spheres that share in the cosmic dance.
Summary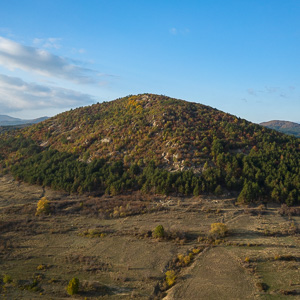 Article Name
Planets and megalithic sites
Description
At megalithic sites in Bulgaria we see the influence of the planets that have contributed to the creation of Earth and Man.
Author
Publisher Name
Publisher Logo